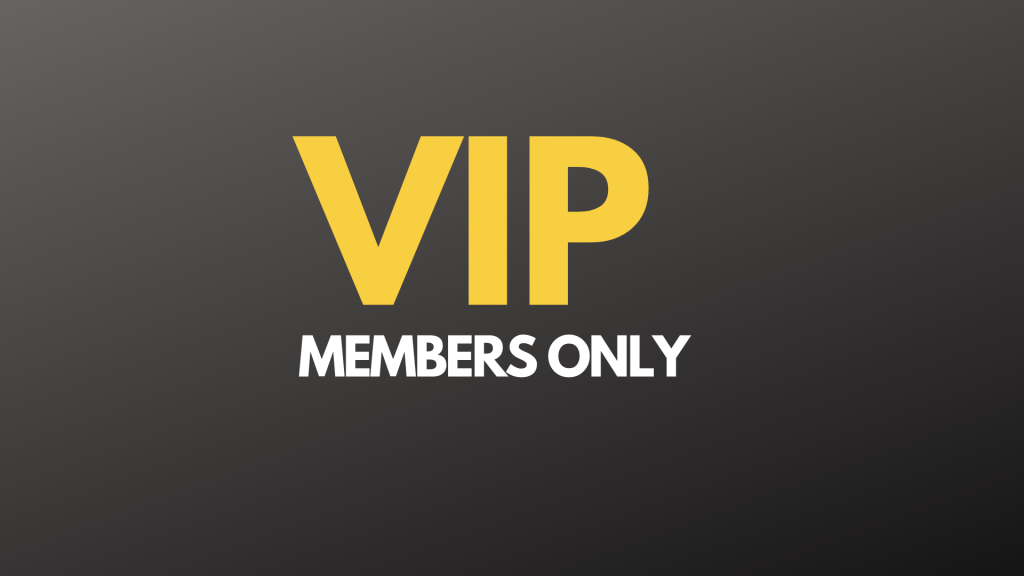 LET'S MAKE SOME MONEY TOGETHER!
---
Here is all the information that you need to know about the VIP Group that will run from December 2020 to December 2021!
YES I WANT TO GET VIP GROUP ACCESS FOR ONLY 50€/MONTH!
WHAT IS A VIP GROUP
The intent with the VIP Group is to give you VIP access and VIP treatment in form of great investments and service. You will get this in form of me delivering CSGO Picks to you, absolutely first, to the best odds possible and with a lot of time before shared to the public. You will even get picks that doesn't get shared to the public. All to your advantage.
This gives the member maximized chances for profit, both short and long-term, but also chances to evaluate if the pick shared is worth investing in or not. This is not only a service where picks are shared and you follow blindly. I mean, you can do that, you'll do good long-term, but you might not learn too much. That's why you'll be given the chance to evaluate as well, most of the time at least, so that you can learn, achieve success and become a better bettor as well.
WHY YOU SHOULD JOIN
In my opinion it's quite simple.
How do you treat Sports Betting? As a hobby or as a professional? Or both?
Neither answer to above question(s) is wrong. It's only a matter of perspective.
Do you want to take your CSGO Betting career to a new level? You'll probably gain more experience, some bankroll building, grab a new learning curve, do some information gathering and pursue some real money making!
I've been doing this for a very long time and my one and only niche has always been CSGO Betting. I know it from the inside and out. I know the teams, I know the players, I know the maps and I know what the hell is going on. Everyday, all the time. It's probably in my blood by now.
I've treated CSGO Betting professionally since 2016 and full-time for about 2-3 years. I've placed more than 8000 bets with a positive return of investment. I've written guides and books. I've dedicated time to actually try to teach people what CSGO Betting is all about. I know how to find the best possible and most valuable picks.
I'm not a guru.
I'm not a god.
I'm just really damn good at CSGO Betting.
And I make people money.
That's probably the most important aspect you should take from this when you consider wether you're going to join or not.
I did this in 2019 as well. That was my first VIP Group. It went well, as seen by the stats below.
VIP Group Stats (2019):
1977 bets
+216,65 units
2,33 avg odds
47,29% win rate
+4,43% ROI
Currently we're up 200+ units in the public spreadsheet (seen here, filter by "this year") and more shall it be. Since 2016 we've had a solid profit each and every year. It's not going to stop now.
I make people money.
That's a fact.
WHAT TO EXPECT
Here's what you can expect from the group.
Volume – I usually share a lot of picks. You'll be given the chance to maximum profit.
Long-term profit – Short-term is possible but not prioritized.
24/7 service – Ask me anything and I'll do my best to help you.
Learning material – Guides and E-books for your pleasure. Doesn't matter if you're a professional or a beginner. You can still join and learn something!
A great experience – You'll probably have a little bit of fun as well while you make your money. VIP Group treatment!
Private Spreadsheet – You'll get access to a private spreadsheet on top of receiving all the picks on Discord. Maybe you missed a notification? Well, now you have the pick in the spread as well!
WHAT YOU NEED TO JOIN
Here's what you'll need to join the group and get access to all the picks.
Be at least 18+ years of age and live in a country that allows gambling.
Have some investment(money) to be able to spend and potentially lose.
Have about 2 hours per day to invest. I sometimes share a lot of picks.
Have an account at multiple sportsbooks. Due to odds-shifts, availability and limits etc it's good to have your investment on more than one sportsbook. I recommend BET365 and Pinnacle, but if you're not allowed to register there, simply use a bookmaker of your own choice.
Have Discord and notifications ON. The program is available on both your laptop and phone so don't worry.
That should be enough I believe.
WHAT'S THE PRICE FOR VIP GROUP
VIP Group Price
1 Month: 50€
3 Months: 150€
6 Months: 250€ (1 Month FREE)
12 Months: 500€ (2 Months FREE)
The payments will be handled by Stripe & Paypal. Swedish residents can pay with Swish! DM me on Twitter or Discord. T&C's apply.
HOW DO I PURCHASE A PACKAGE
Step 1: Click here
Step 2: Click purchase and choose to pay with Stripe(Credit Card)
Step 3: Agree to Payhip and Stripe's terms.
Step 4: CONTACT me on Twitter or Discord with your email, discord username and a receipt of purchase. This is very important!

When you purchase you sign up for a subscription. This subscription is on a recurrent interval, meaning that the money will be drawn automatically and at a specific date depending on when you signed up and what package you purchased.
Example: You sign up on January 21st 2021 for 1 month and you get charged 50€ immediately. The next time you will be charged is February 21st 2021.
You can cancel at any time without any fuzz or problems. You do this by following the instructions. You can also change your subscription plan if you want to. You will still have your spot in the group for the remaining period that you've purchased.
WHAT MORE DO YOU NEED TO KNOW (RULES)
Probably not too much, but just in case, I'll outline it below for you.
This is a paid service.
No refunds.
Profit is not guaranteed. Anyone who claims that is a god or a guru. I perform long-term and long-term is the one and only goal. Profit each and every month is possible but not guaranteed.
You are responsible for your own actions. This means that if you lose, you lose. It's not my responsibility. I lose when you lose and I win when you win. We're in this together.
It's an investment. Investments can be both good and bad. Know this from the beginning.
Betting is a marathon and not a sprint. This group runs for an entire year. The profit at the end of the year is what matters. Not the months before.
Have fun.
Alright, enough chatting, let's make some money together.