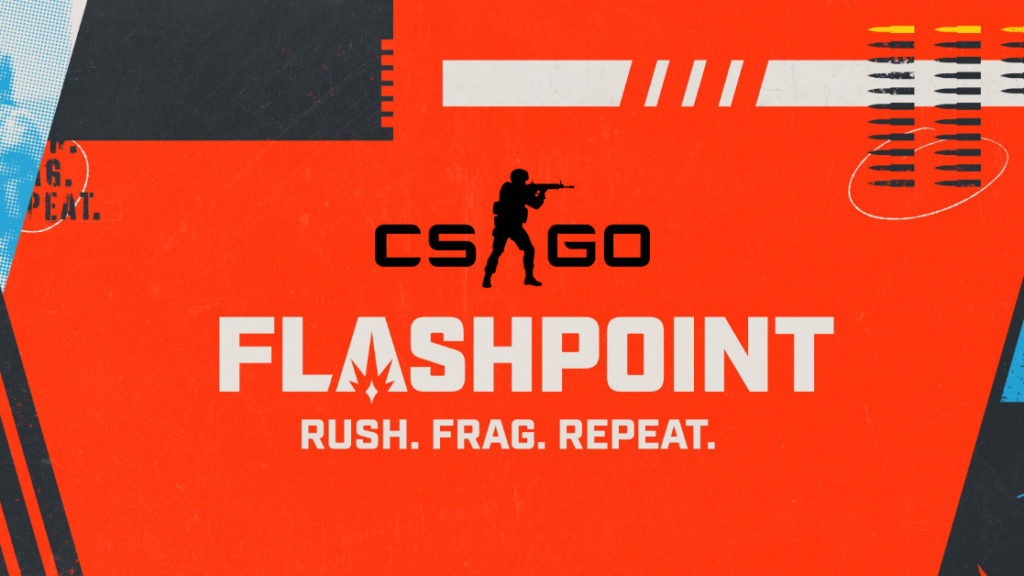 FLASHPOINT Qualifier: My Best CSGO Picks
FLASHPOINT Qualifier
---
FLASHPOINT IS BACK
If you're looking for a new bookmaker I should recommend Pinnacle. Maybe you've seen that I've been taking more picks there as of late, maybe not, but there is a reason. Pinnacle does not restrict winning players. They offer the best margins, close to the best odds and also almost always the best limits on their markets. It's a winners-welcome bookmaker and a bookmaker that is highly appreciated by sharp bettors.
If you want to take your Sports Betting to the next level, consider Pinnacle!
FLASHPOINT actually was one of the cooler things of late 2019 and CSGO. It was a tournament with partnered teams who was supposed to be extremely good, have exceptionally experienced teams and offer good prize pools and economics overall for the teams. It was supposed to be a perfect match to ESL Pro League's format with their partnership teams.
While the latter still stays the same, everything else more or less became a fiasco. Season one was horrible with the partnered teams, such as Dignitas, Cloud9 and MIBR having insanely bad perfomances and we even saw roster moves and problems with the Heroic team signing for FPX and then not being able to play and so on. Season one was just a practical joke really.
Season 2 doesn't really add upp to anything spectacular either. The majority of the partnered teams doesn't even have, or have a full, roster. MIBR, Cloud9, Dignitas, FPX, MIBR, MAD Lions, EnVy and GenG doesn't have a full roster. That's 7 of the 8 partnered teams. It's just amazing how much they advertize their league as the best while they have zero to offer any viewer, partner, sponsor or player. It's more or less a joke this league.
Shitty league version two incoming? I believe so.
While the league itself is a joke, they still have qualifiers for which will give two teams the opportunity to play the league itself this upcoming season. Last year we had HAVU there who made it to the semis. They didn't even get an invite back to the league for their amazing perfomance.
It's just another shitty move by FLASHPOINT. Seeing they need 12 teams in the league and only have 7 teams participating as partners, originally meant to be 10, I can't see how FLASHPOINT is going to survive and have a season three. The math is not adding up.
But, the FLASHPOINT Qualifier is important. The teams participating wants to give it all. The FLASHPOINT Qualifier should give a nice viewer experience at least.
As always…
I'd recommend you to follow my other channels like my Discord, my Private Spread and my Twitter. This is how, and where, you will be able to receive all my picks.
CSGO Twitter
Discord
Main Spreadsheet(All picks)
New Spreadsheet(Website picks only)
Lets move on to the FLASHPOINT Closed Qualifier CSGO Picks!
---
My Best CSGO Picks FLASHPOINT Qualifier
Endpoint – sAw
Endpoint ML to 1.75 at PINNACLE
Endpoint -1.5 to 3.40 at BET365
HAVU – Heretics
HAVU ML to 1.75 at PINNACLE
ForZe – Nexus
Nexus +1.5 to 1.94 at PINNACLE
North – Budapest Five
Budapest Five +1.5 to 1.97 at PINNACLE
Virtus Pro – AVEZ
Virtus Pro -1.5 to 2.20 at BET365
Winstrike – Secret
Over 2.5 Maps to 2.02 at PINNACLE
*Please note that the odds may shift from the time of posting
---
Let's see how it goes at FLASHPOINT Qualifier!
Don't forget to follow my social medias and my new spreadsheet to have a chance to get all my best CSGO Picks.
CSGO Twitter
Discord
Main Spreadsheet(All picks)
New Spreadsheet(Website picks only)
Make sure you follow these channels to get the latest updates regarding my best CSGO Picks from various tournaments, in this case FLASHPOINT Qualifier, and also to see the stats!
Categories
LATEST BETS
/
NEWS