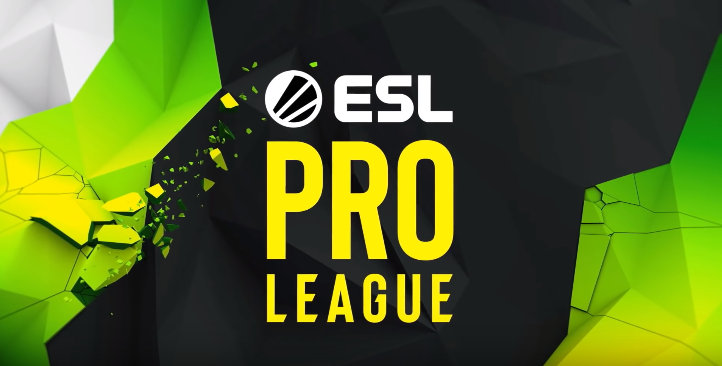 ESL Pro League NA: My Best CSGO Picks For Day 22
ESL Pro League NA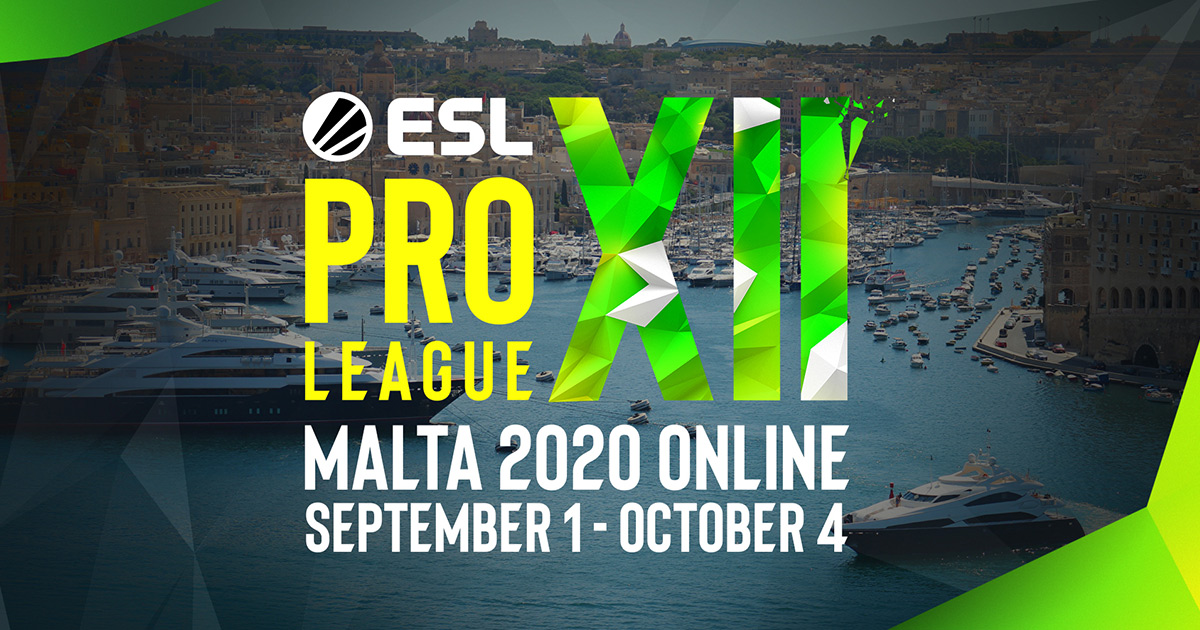 ---
ESL Pro League Week 2 Stats
Dreamhack Open Fall 2020 Picks
Day 1 (Tuesday 1st):
G2 -1.5 to 2.74

LOSS

BIG -1.5 to 1.85

WIN

GODSENT to 2.40

LOSS
Day 2 (Wednesday 2nd):
ENCE ML to 2.55

WIN

Vitality ML to 1.86

WIN
Day 3 (Thursday 3rd)
Day 4 (Friday 4th)
Heroic -1.5 to 1.86

LOSS

BIG -1.5 to 2.37

WIN

EG -1.5 to 2.01

WIN
Day 5 (Saturday 5th)
Astralis -1.5 to 2.60

WIN

Complexity ML to 1.83

WIN

EG -1.5 to 1.85

WIN
Day 6 (Sunday 6th)
BIG ML to 1.80

LOSS

AGO ML to 3.05

LOSS
Day 8 (Tuesday 8th)
ENCE -1.5 to 2.85

LOSS

Fnatic -1.5 to 3.54

WIN
Day 9 (Wednesday 9th)
Mousesports ML to 2.45

LOSS

Complexity -1.5 to 2.54

LOSS
Day 10 (Thursday 10th)
Day 11 (Friday 11th)
OG -2.5 Map 2 to 1.90

WIN

Fnatic ML to 2.35

LOSS
Day 15 (Tuesday 15th)
Chaos -1.5 to 1.93

LOSS

Chaos -3.5 Map 1 to 1.83

LOSS

Chaos -3.5 Map 2 to 1.75

WIN

Spirit -1.5 to 2.88

LOSS

Spirit -2.5 Map 1 to 1.86

LOSS

Spirit -2.5 Map 2 to 2.00

LOSS
Day 16 (Wednesday 16th)
BIG -1.5 to 2.25

LOSS

BIG -3.5 Map 2 to 1.81

LOSS

OG -2.5 Map 2 to 2.06

WIN
Day 17 (Thursday 17th)
Vitality -2.5 Map 2 to 2.15

LOSS

NaVi – Heroic Over 2.5 Maps to 2.01

WIN
As you can see… Week 2 of ESL Pro League did not end up very well. There we way too many bad performances by the teams, more or less "upsets" if you'd like to call it that, which really hit us pretty hard.
The worst part about the majority of the losses is that the teams which he had picks on went on and won each and every game after that. Since I only post picks I write about here on the website in that specific spreadsheet, I couldn't post the picks that I caught live which later became wins.
All in all, privately, on my spreadsheet where I post all the picks, we still went positive on Week 2 of ESL Pro League but that doesn't really matter in the websites spreadsheet.
It should definitely have been better but that's sports betting. It happens, and you just have to deal with it and move on.
While Week 2 of ESL Pro League didn't go that well, the overall stats from ESL Pro League is on the edge of a positive result still. Just look below.
It's not good but it's also not bad. We're still in profit, even though it's a bare minimum of +0.57 which is less than a single unit.
We'll keep grinding though. I got some new picks for you today which starts tomorrow from NA and I will post another post this week about the upcoming picks from ESL Pro League EU next week.
As always – if you want my best CSGO picks, please follow my channels below:
CSGO Twitter
Discord
Main Spreadsheet(All picks)
New Spreadseet(Website picks only)
Let's move on to some new picks from ESL Pro Leauge!
---
EG – Liquid
There should be no doubt that EG is both the favourite and the "pretty much" clear winner in this game. They're just better, simply put.
EG had their first loss quite recently versus FURIA in a game where nothing really went their way. While that happens sometimes, especially when you're on a roll, it still sucks seeing that EG just showed the wrong mindset coming into that game.
They quickly turned that bad performance into a good one when they, the day after, won against Chaos with 2-1 and later on won versus Triumph with 2-1. These aren't teams that EG should drop maps too but seeing that they play a bit sloppy versus the teams who are a lot worse than them, I can't blame them for taking a chillpill.
Now, however, it's no time for taking it slow. They're facing Liquid, again.
Last time was at ESL One Cologne where EG won 3-2. EG didn't give that match their best and it where multiple times where it looked like Liquid was gonna win that match. Luckily for EG, they turned it around on the last map.
This match at ESL Pro League is not very important. EG and Liquid are both already qualified so this match is all but pride and glory rather than anything else. This is a derby. The winner here could be crowned as the best team in NA.
Liquid have too much left to be crowned as the best NA team. They need to find a consistency in their gameplay and the strats. Right now it looks extremely sloppy and it won't work in their favour forever, especially against better opponents.
I've watched Liquid's games and it's extremely visible that they lack a whole lot in the stratbook. They have no clear map pool, they have no clear strats on each and every map or round and they play extremely inconsistent. It's not gonna work against EG long-term and seeing Liquid's performance at ESL One Cologne and comparing it to right now at ESL Pro League, they're miles away from the Cologne form.
EG really should have this match in the bag. As long as they play their game and not underestimate Liquid, they will have this match in the bag, no doubt.
Liquid isn't in the best form right now, even though they've round up some wins. It might be shown tomorrow versus a better opponent.
Big value on EG
My Best CSGO Picks
EG -1.5 to 3.25 at BET365
EG ML to 1.66 at BET365
*Please note that the odds may shift from the time of posting
---
FURIA – Chaos
Chaos actually has to win this match, and hope that 100 Thieves catch a loss. Otherwise they wont qualify for the playoffs. That's a tough one right there seeing that 100 Thieves will face Triumph in a match where… well, they will win.
So, yes, Chaos are more or less out. They already know this. They will try to do their best in this game but I'm quite certain they will fall into pieces after losing the first map. It's a team with a very limited mindset and with players who doesn't have much of a brain. They won't stand a chance winning this match versus FURIA.
FURIA are already qualified but they will most likely perform in this match. They had a tough loss against 100 Thieves yesterday and it's quite important to bounce back directly. This is the last game for NA, the last game in the group stage. It would be nice to end it with a win and hopefully a top rank in the group.
The maps should be Nuke and then Inferno. Not that it matters really.
Chaos will have one chance, and one chance only, and that's on Nuke. While FURIA isn't the best CT-team, they certainly are a top-terrorist team. I'm not entirely sure Chaos, with the limited practice they have, will stand a chance against FURIA's aggressive T-side. It should be too much. Inferno is already a win for FURIA. Chaos can't play the map and while that sucks it's even worse seeing that it's FURIA's best map.
All in all, we should have a 2-0 FURIA here.
My Best CSGO Picks
FURIA -1.5 to 2.20 at BET365
FURIA -3.5 Map 2 to 1.80 at BET365
---
Let's see how it goes at ESL Pro League!
Don't forget to follow my social medias and my new spreadsheet to have a chance to get all my best CSGO Picks.
CSGO Twitter
Discord
Main Spreadsheet(All picks)
New Spreadsheet(Website picks only)
Make sure you follow these channels to get the latest updates regarding my best CSGO Picks from various tournaments, in this case ESL Pro League, and also to see the stats!
Categories
LATEST BETS
/
NEWS