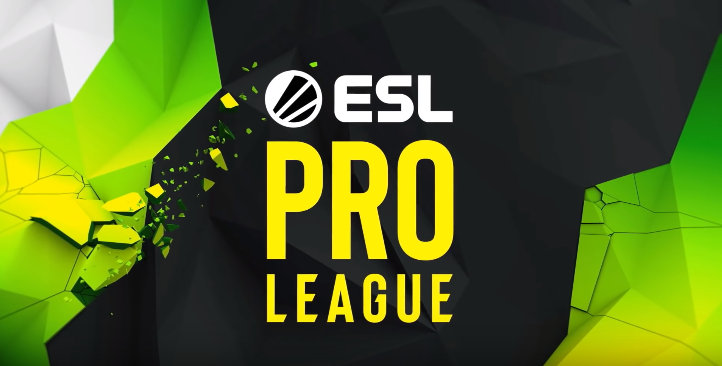 ESL Pro League: My Best CSGO Picks For Day 4
ESL Pro League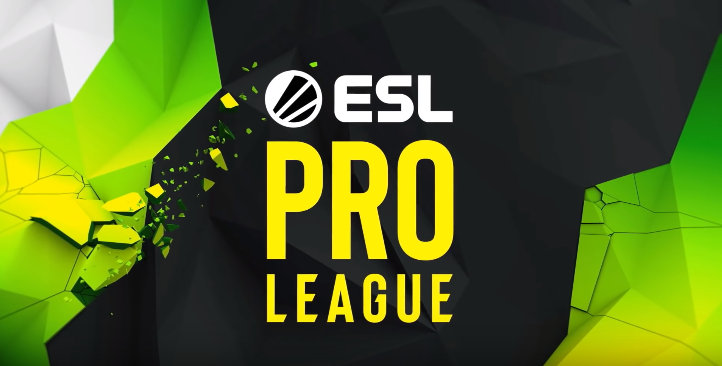 ---
Stats From Recent CSGO Picks
ESL One Cologne is finally done!
This is an update from the last time I talked about our stats so far.
This was all of our bets from ESL One Cologne:
Day 1 (Tuesday 18th):
Astralis ML to 1.95

WIN

GenG ML to 2.26

LOSS

NIP -1.5 (2-0) to 2.81

LOSS
Day 2 (Wednesday 19th):
Complexity -1.5 (2-0) to 1.94

WIN

Heroic ML to 2.37

WIN

Mousesports ML to 2.37

LOSS
Day 3 (Thursday 20th):
Day 4 (Friday 21th):
FaZe -1.5 to 2.26

LOSS

Chaos ML to 2.65

WIN

Mousesports -1.5 to 2.50

LOSS
Day 5 (Saturday 22nd):
Day 6 (Sunday 23rd)
Day 7 (Monday 24th)
Day 8 (Tuesday 25th)
OG ML to 1.86

WIN

OG -1.5 to 3.15

WIN

FURIA – 100 Thieves Over 2.5 Maps to 2.12

WIN
Day 9 (Wednesday 26th)
Liquid -1.5 to 1.90

WIN
Day 10 (Thursday 27th)
Day 11 (Friday 28th)
G2 -1.5 to 2.65

LOSS

Astralis -1.5 to 2.76

LOSS

Astralis Winner to 12.00

LOSS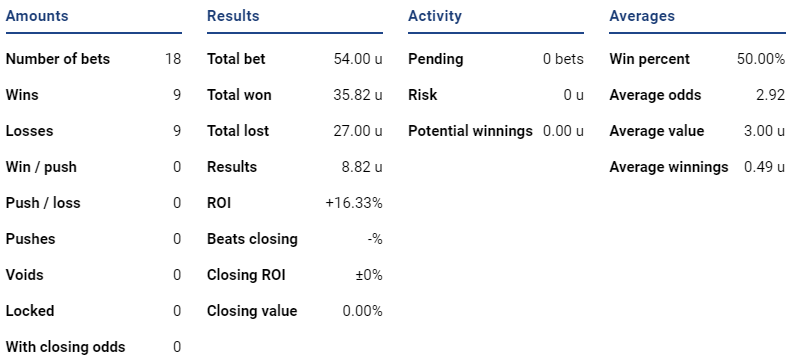 This is how we ended ESL One Cologne!
A total of 18 CSGO picks with 8 wins and 8 losses and a result of +8.82 units and a Return Of Investment of +16,33%!
That's not too bad. It ended quite poorly with both G2 and Astralis losses, and therefore also the Astralis Winner Bet, but the overall stats of the tournament was positive.
Next tournament is ESL Pro League, and it's on its way. The CSGO picks I'll share in today's post is picks that I caught last week which means that some odds may have dipped down, or even up. Be aware of that. I also intentionally skipped Day 3 since I only had one pick for that particular day.
On to the picks!
---
Heroic – AGO (Friday 4th of September)
I predicted Heroic to end in the top of ESL One Cologne. I didn't predict them to win the entire tournament. What a show by Heroic!
I can't really say that much as I said quite much in the last posts and I'm also quite lost for words about this team. I mean, I love them. They're an original underdog who makes miracle happen. Nothing can take that away from them.
However, as the latest news has revealed, who knows how they'll look going forward?
Apparently a couple of coaches has cheated in the game with a known spectator bug which makes it possible for coaches to attach themselves to a position on a map and then make calls from that position knowing where the opponents team are on the map. This is Valve's fault from the beginning, but some coaches felt the need to abuse it.
Heroic's coach did this too, apparently.
Now, it wasn't at ESL One Cologne, it was at another tournament, but the after effects still stays the same. He was caught the day after their biggest win, which also saw the first Danish team to ever win ESL One Cologne, and he's banned for 12 months which means that he is not allowed to coach, play or even breath in the same room as his players, officially.
This might be a bit tough on the players mentality. This might rock the boat quite much. This might destroy future plans. I can guarantee you that the players are quite unfamiliar with what they're gonna do right now, what they're gonna say and what to feel. Their respective social medias are completely radio silent.
As stated before, these CSGO picks that I'm about to post, I caught early. I can't really say that I would recommend this pick right now given the recent news. If we'd skip the recent news, I'd have no trouble vouching for it.
If Heroic continues to play their game, they'll win this match 2-0 without much problems. They don't need Hunden at their controls, they can last without him, as they've proved earlier.
Hopefully they'll just manage to put their feelings aside.
You do what you want with this information. I'll still stand with the bet and sink or rise with it.
CSGO Picks:
Heroic -1.5 (2-0) vs AGO to 1.86 at BETHARD
*Please note that the odds may shift from the time of posting
---
BIG – OG (Friday 4th of September)
This bet has acutally gained a bit more value as the odds has gone up a bit. Now could be a good time to catch it.
I like BIG and I dislike OG.
No, wait.
I dislike BIG… but I dislike OG way more.
That's probably more correct.
BIG is overrated but at the same time they're a really good team. They're overrated in the terms that if they win a couple of matches, everyone, including themselves, hype the team above the sky. If they lose one, or a couple of matches, no one talks about them anymore. They seem to live in a bubble. It's almost like a cover-up.
Anyways. They're good and I can't lie about that.
BIG had quite a good summer with a lot of wins in both tournaments and matches versus better teams. The only negative aspect about this is that it's online, where normally nothing matters. During COVID-19, every game is played online, which makes everything just a little bit different for every team involved.
This is BIG's advantage. German players and German teams are known to be onliners and not being able to perform in offline environments. BIG fits perfectly.
Same can't be said for OG. They're just bad. They're a really bad team and barely have a map pool. OG has a good lineup with a good mix of players, they just can't play together. It's shown and has been shown multiple times already.
If OG isn't ready from the start I sense that BIG will destroy them quite fast. They're hungry and they're looking for a revenge from the downfall at ESL One Cologne.
You can find this CSGO Pick to 2.50 at BETHARD at the time of posting.
CSGO Picks:
BIG -1.5 (2-0) vs OG to 2.37 at BETHARD
*Please note that the odds may shift from the time of posting
---
EG – 100 Thieves (Friday 4th of September)
I won't write too much here.
I love EG. They're good again and they're showing why they were such a good team before, before all the drama. It looks like they just needed to get rid of ImAPet who was the previous coach.
All of a sudden they know how to play again and they showed that when they won over Liquid with a 3-2 scoreline in the finals of ESL One Cologne just recently.
Looking at this tournament they're definitely coming in with a good form. They're looking for the next title and they're hungry. Liquid will be the toughest opponent but beyond that it shouldn't be too much of a problem.
100 Thieves won't reach far. They're simply too bad. They haven't had anything of a form over the entire 2020 and they just look so tired. I'm not sure what's up with them, but it ain't good.
EG should have this in the bag quite easily.
CSGO Picks:
EG -1.5 (2-0) vs 100 Thieves to 2.01 at BETHARD
*Please note that the odds may shift from the time of posting
---
Let's see how it goes at ESL Pro League!
Don't forget to follow my social medias and my new spreadsheet to have a chance to get my CSGO Picks!
CSGO Twitter
Discord
Main Spreadsheet(All CSGO picks)
New Spreadseet(Website CSGO picks only)
Make sure you follow these channels to get the latest updates regarding my CSGO picks from various tournaments, in this case ESL Pro League, and also to see the stats!
Categories
LATEST BETS
/
NEWS