ESL One Cologne Quarterfinals: My Best Picks
ESL ONE COLOGNE QUARTERFINALS
---
Our Stats
We hit a really good run yesterday and today with wins from both NA and EU. OG showed who's the boss against MAD Lions but in all honesty that match could've ended in MAD Lions favor if they played better. OG is still trash, not gonna lie, but today they were the better team.
Now it's time for quarterfinals!
This is an update from the last time I talked about our stats so far.
Currently these are our stats from ESL One Cologne:
Day 1 (Tuesday 18th):
Astralis ML to 1.95

WIN

GenG ML to 2.26

LOSS

NIP -1.5 (2-0) to 2.81

LOSS
Day 2 (Wednesday 19th):
Complexity -1.5 (2-0) to 1.94

WIN

Heroic ML to 2.37

WIN

Mousesports ML to 2.37

LOSS
Day 3 (Thursday 20th):
Day 4 (Friday 21th):
FaZe -1.5 (2-0) vs MIBR to 2.26

LOSS

Chaos ML vs 100 Thieves to 2.65

WIN

Mousesports -1.5 (2-0) vs MAD Lions to 2.50

LOSS
Day 5 (Saturday 22nd):
Sprout ML vs OG to 3.00

WIN
Day 6 (Sunday 23rd)
Cloud9 -1.5 vs Triumph to 2.01

LOSS
Day 7 (Monday 24th)
Day 8 (Tuesday 25th)
OG ML vs MAD Lions to 1.86

WIN

OG -1.5 vs MAD Lions to 3.15

WIN

FURIA – 100 Thieves Over 2.5 Maps to 2.12

WIN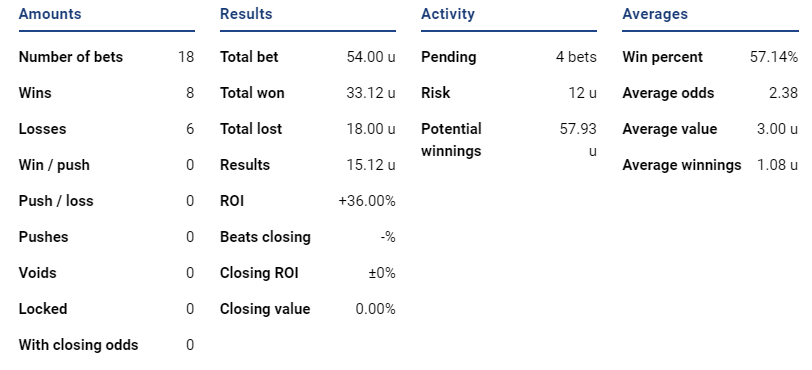 As you can see, we now have 8 wins and 6 losses over 18 picks so far, with four picks still pending. The picks that's pending, besides the ones I'm going to talk about in this post, is the Astralis Winner Pick and the Liquid pick against Cloud9 tonight. We're still on a positive return which is satisfying.
We'll see how we will continue doing at ESL One Cologne going forward. Nothing is settled yet. Let's hope we can continue doing good though.
I'm excited for the quarterfinals coming up now at ESL One Cologne and it looks quite good for Astralis on top of that.
Also, again, these picks are only the ones posted here on the website. It's worth repeating for a while. If you want to receive more picks, simply follow my channels below:
---
G2 – OG (Friday 28th of August)
I'll go with G2 in this game. It's quarterfinals but I still believe G2 will win this quite easily. The only map I'm afraid off is Inferno but as G2 is, and should be, the better team, they cannot really lose this one.
OG has one map in their map pool that they're good at and that map is Inferno. They have one map to rely on and that doesn't work wonders in a game where you need a minimum of 4 maps to be a cotender.
It's safe to say that they will pick Inferno against G2 as G2 won't play Overpass and this will be the one and only map where OG has a solid chance. If they fail to win this map, G2 will win 2-0 without a doubt.
As long as G2 play their game and win Inferno this bet will be a winner. There's no much doubt too it. They are the better team with the better teamplay and tactics, on top of the individual skill, to take down this horrible looking OG.
I hate to bet on G2 knowing how inconsistent they are as a team but these odds are just ridiculously good.
They should beat OG in the quarterfinals and face Astralis in the semis.
Pick: G2 -1.5 (2-0) vs OG to 2.65 at BETHARD
*Please note that the odds may shift from the time of posting
---
Astralis – NIP (Friday 28th of August)
I'll go with Astralis here as well. I mean, I have too. Not just because of the odds but also because I have them as a winner in this tournament. I believe they will win it and if they're gonna do that they have to beat NIP in the quarterfinals.
I'm not a fan of the ninjas in this tournament, they just don't look that good. They lost their initial match versus OG which was a complete disaster of a game. They followed that up by beating both BIG and NaVi, which normally are two good teams, but that also lacked performance in this tournament.
They haven't really been tested yet and I believe that they will be taken to their limits in this game versus Astralis. The danes has looked tremendously good and the teamplay is quite flawless as of now. They, of course, has stuff to work with still, but right now they look really good.
A 2-0 win in the quarterfinals against the swedes to almost 3x the stake is an unbelievably good return compared to the risk.
Pick: Astralis -1.5 (2-0) vs NIP to 2.76 at BETHARD
*Please note that the odds may shift from the time of posting
---
Let's see how it goes at ESL One Cologne. So far we have had some good results. Hopefully it will continue during the quarterfinals and also playoffs.
As stated above – don't forget to follow my social medias and my new spreadsheet to have a chance to get every pick that I find, especially now at ESL One Cologne and the playoffs.
CSGO Twitter
Discord
Main Spreadsheet(All picks)
New Spreadseet(Website picks only)
Make sure you follow these channels to get the latest updates regarding my picks for the quarterfinals and also to see the stats!
Categories
LATEST BETS
/
NEWS