ESL One Cologne: My Best Picks So Far
ESL One Cologne: My Best Picks For Today And Wednesday…
So Far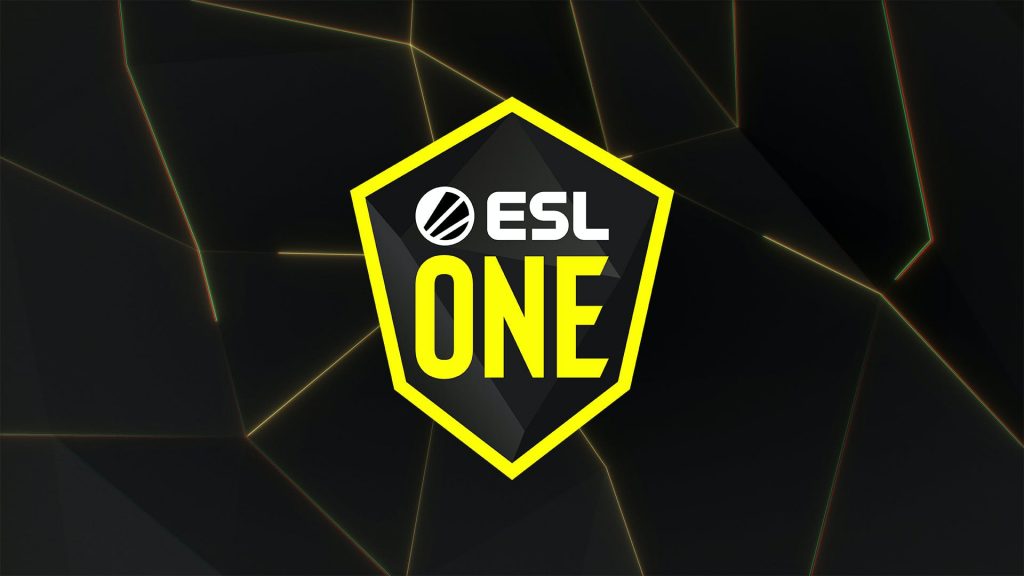 ---
Previous Picks at ESL One Cologne
The last two picks from ESL One Cologne went way better than the ones before with Mousesports and FaZe. Both Sprout and Chaos managed to fulfill their part of the deal when they won their respective match. Good job!
This is an update from the last time I talked about our stats so far.
Currently these are our stats from ESL One Cologne:
Day 1 (Tuesday 18th):
Astralis ML to 1.95

WIN

GenG ML to 2.26

LOSS

NIP -1.5 (2-0) to 2.81

LOSS
Day 2 (Wednesday 19th):
Complexity -1.5 (2-0) to 1.94

WIN

Heroic ML to 2.37

WIN

Mousesports ML to 2.37

LOSS
Day 3 (Thursday 20th):
Day 4 (Friday 21th):
FaZe -1.5 (2-0) vs MIBR to 2.26

LOSS

Chaos ML vs 100 Thieves to 2.65

WIN

Mousesports -1.5 (2-0) vs MAD Lions to 2.50

LOSS
Day 5 (Saturday 22nd):
Sprout ML vs OG to 3.00

WIN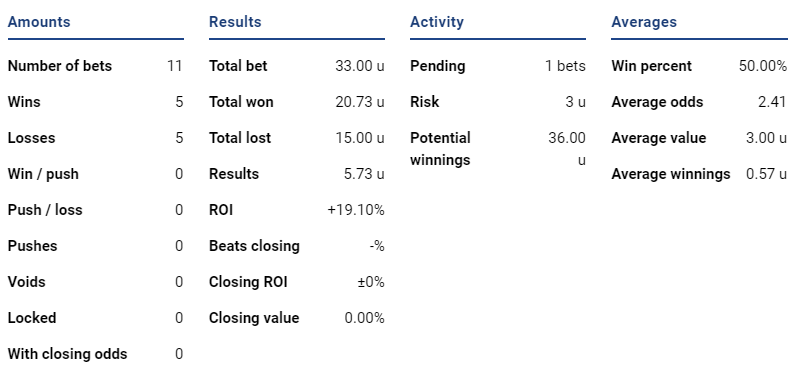 As you can see, we actually have 5 wins and 5 losses over 11 picks so far. The pick that's pending is the Astralis Winner Pick. We're also on a positive return due to the wins being on picks with a good return. You don't really need to hit every pick or have an amazing win rate to be able to have a positive return. Just saying.
We'll see how we will continue doing at ESL One Cologne going forward. Nothing is settled yet. Let's hope we can continue doing good though.
Also, again, these picks are only the ones posted here on the website. It's worth repeating for a while. If you want to receive more picks, simply follow my channels below:
---
MAD Lions – OG (Wednesday 26th of August)
I know that I've talked so much shit about these two teams that I soon should have my own "Roasting CSGO Teams" channel.
However, it doesn't really matter what I think about these two teams if I find something that's beyond me, and beyond interesting. I mean, if we take these two teams, who would you pick as a winner? I know what I would do.
This is a match that OG simply should win, and also has to win. They just can't lose this match.
I know they're horrible, I know that they might just lose the entire game and I know that I will be the first one to call them out for doing so, but that doesn't take away the fact that they are the better team of these two.
MAD Lions is worse than OG. That's a fact. OG has the better teamplay, better tactical viewpoints and they also have an individual level that's a bit higher than MAD Lions.
I'd be more surprised if they lost this game than if they won it, I'd say that. There shouldn't be much of chance for MAD Lions to win this game.
If OG simply plays their own game and for once try to live up to that level as a team that they can reach with a bit of confidence, then they should have zero problems winning this game.
I'm not sure they will but at the same time I also know a good bet when I see one. Fuck logic.
I took both of these picks yesterday. The odds has shifted a bit for ML but it's playable from 1.65 and above.
Pick 1: OG ML to 1.86* at BETHARD
Pick 2: OG -1.5 (2-0) to 3.15* at BETHARD
*Please note that the odds may shift from the time of posting
---
Triumph – Cloud9 (Sunday 23rd of August)
I haven't really talked too much about the NA version of ESL One Cologne. It's probably because there's just too low amount of teams participating making it a boring part of the tournament. I'm not sure, but it could be.
However, I do like NA, most of the time at least. They have a different playstyle over there with more aggressive individual plays rather than teamplay. They've had this for years and it's not until recently that it has shifted a bit more towards teamplay rather than the individual part.
These two teams are none of that. They're simply not that good and don't really have the players for that type of playstyle. They instead aim towards raw talent with a mixture of teamplay and individual moments to be able to take down their opponents. It works sometimes but most of the times it doesn't.
Cloud9 is definitely the better team of these two and especially right now when Triumph has lost both curry and Grim, two of their best players. They would still be even with these players in the lineup but the game itself would be much closer without a doubt.
Now I'm truly wondering how Triumph will manage. I can't really see what they're gonna do and I can't really see how they're going to take down Cloud9. I mean, Cloud9 isn't the best team in terms of tactics and teamplay but they are usually incredibly insane in terms of raw skill and brute force.
I have to settle with Cloud9 here. I can't see anything but a 2-0 and when you get paid more than you'd imagine you would, you just have to jump on the train.
You can, at the time or writing this post, find Cloud9 -1.5 (2-0) to 2.06 at BETHARD. Also available at BET365 to 2.00.
Pick: Cloud9 -1.5 (2-0) to 2.01 at BETHARD
*Please note that the odds may shift from the time of posting
---
Let's see how it goes at ESL One Cologne. So far we have had some good results. Hopefully it will continue today and tomorrow!
As stated above – don't forget to follow my social medias and my new spreadsheet to have a chance to get every pick that I find, especially now when ESL One Cologne is happening. I'll link them below one more time.
CSGO Twitter
Discord
Main Spreadsheet(All picks)
New Spreadseet(Website picks only)
Make sure you follow these channels to get the latest updates regarding my picks from ESL One Cologne and also to see the stats!
Categories
LATEST BETS
/
NEWS