About Evila
Evila is a Sports Bettor and a Dream Chaser with multiple years of experience and over 8000+ bets in the bag with a positive return of investment. With all his spreadsheets combined, Evila has made more money to his followers than some people make in a lifetime from Sports Betting alone.
Evila has over five(5) years experience within the Sports Betting industry mainly focusing on Esports and it's main game Counter-Strike: Global Offensive. It's where Evila had his knowledge and it's also where Evila found his success.
---
BACKGROUND
Evila started as many other people. Limited funding, not knowing what to do with life, 9-5 jobs and an overall pretty boring life that didn't contain much else. Luckily, Evila had a burning desire and a feeling that something would change in life once he found "the thing".
Evila always had an interest for money and when introduced to Sports Betting, Evila got hooked pretty fast. Not knowing anything about Sports Betting, it's advantages and it's disadvantages and also not having any knowledge about any teams, sports or leagues, naturally, Evila lost more bets than Evila won.
It didn't stop Evila however. It was a learning experience and also a carrot to continue chasing. It was something that was interesting, offered an adrenaline rush, and was a new thing. It was something that, with enough dedicated time and desire to learn, could be a potential income.
---
THE EXPLORER
Back when Evila started his career, Esports was a new thing at the bookies. Esports itself was not new, but being able to spending real money was close to brand new. Bookmakers as BET365, Betway and Pinnacle were the pioneers of offering real-money-betting on Esports. The advantage was found.
Evila knew something about Esports. The interest, the gaming experience and mainly the game called Counter-Strike had been around since his childhood. Evila instinctively knew that the advantage was found and quickly decided that this was the potential money-maker.
Evila spent the next 6 months analysing, interpreting, reading, watching and analysing(again) every team that played professionally. Notable was that not many teams had an organization backing them back then but at the same time there were thousands of tournaments running daily. Teams that didn't have a salary, not so shockingly, needed to play these tournaments.
Luckily for Evila, that was exactly what was needed to happen. The success finally arrived and the bookmakers offered bets on multiple tournaments with both known and unknown teams. This ended up being a cash flow never seen before as the boomakers had no clue about the lower-tier teams.
The rest is history.
Five years later Evila still works professionally as a Sports Bettor, something that started a year after he originally started betting on Esports, only that now there's more free time to do other necessary things.
---
THE PURPOSE OF THIS WEBSITE
The idea of this website is to give the reader an in-depth experience and knowledge.
From the articles, guides, possible reviews and of course – the short E-books, the intent is to share, explore, experience and teach everything that has been learned throughout this journey.
It doesn't matter what you're looking for. Maybe you're lost, maybe you seek a new adventure, maybe you need to learn how to save money, maybe you need to learn how to make money. Maybe you just want to hang out.
There could be endless possibilities and only you know what you're looking for. You can be sure that you will find value in the content surrounding this website.
---
Maybe you feel the urge or need to learn how to save money, make a budget, catching your dreams or master the skill of creating sustainable goals. My short book Money Management & Dream Catching is a good and quick read that surely can help you get a grip of what it takes to create your own success.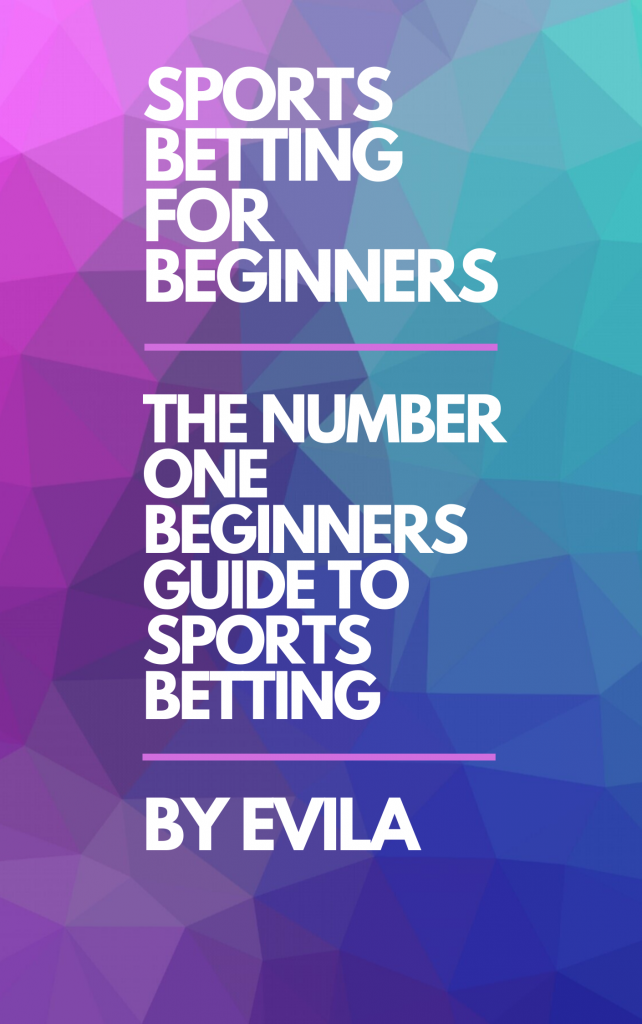 ---
Whether it's within Sports Betting or your own area of expertise, visiting this website, reading the articles, guides and even the E-books can help you reach success in your life that you never thought was possible reaching. Evila will share all the secrets that has been learned throughout the years from Sports Betting.
The content on this website will tell you everything that you need to know on how to catch your dreams, create your own goals, make a possible side-income and also to become the best version of yourself.
And, of course – much more!
At least, that's the goal.
---
If you have any questions, feel free to contact me on Twitter, Instagram or via email. You'll get an answer, don't worry.
Please note that you will find affiliate links on this website disguised in the text. It's an alternative income that's essential in the long run to be able to run the site. Thank you for your support!