BONUS GUIDE WITH 3 PROS AND CONS!
IN THIS GUIDE WE ARE GOING TO TALK ABOUT 3 PROS AND CONS ABOUT BONUSES!
By now, you have probably seen one too many commercials all over social media, YouTube and the internet in general about casinos and sportsbooks and their welcome offers.
These offers, also called a bonus, is designed to lure customers to the casinos. Since there is so many casinos in todays world, and the demand is so high, naturally, casinos go that extra mile to offer the best bonus to new customers.
This bonus is a welcome offer and can be of both good and bad intent. The bonus itself is always with good intent but the terms and conditions surrounding the bonus might not be with equal good intent. Afterall, the casinos want your money and not the other way around.
The best part about these offers is that it's actually a way to both make money and save money. A casino bonus offers a lot more rules but usually offers more money in the bonus itself. A sportsbook usually offers less rules but also less money. However, the offer itself to get that extra amount of cash is always good.
Continue reading to find out what you need to know about the casinos and sportsbooks welcome offers!
PROS
1. MORE MONEY
Accepting a welcome offer from a casino or sportsbook actually gives you more money. You're basically handed free money!
Yes, terms and conditions apply, but if you had the chance of receiving an extra $100 on top of your $100 deposit, it's a win-win. Instead of having $100 to play with, you now have $200 and that by only signing up at a new casino.
The standard bonus offer is 100% up to $100(or your own currency) which translates to you doubling your money. If you deposit $100, you will receive an additional $100 at no cost, leaving you with $200 to play with!
2. DIFFERENT OFFERS
If you take your time and thoroughly go through the different offers from casinos and sportsbooks, you will eventually find offers you didn't know existed in the first place. Sometimes you'll even end up with money even without having to deposit.
Casinos usually offers Free Spins when you sign up, sometimes without requiring a deposit, and sportsbooks sometimes offers Free Bets without requiring a deposit.
Sportsbooks also tends to work more and more towards risk-free bets. If you, for example, place a wager on Chelsea to win vs Arsenal at 2.00 and bet $100, you'd receive $100 back if you lost your bet.
There's even been times where you'd receive a bonus in a slot game on a casino simply by signing up. They're desperate sometimes!
Risk-Free bets, bets without wager requirement, free spins and free bets are a normal day in the iGaming business.
Make sure you take your time and choose the best offers for you!
3. BANKROLL SURVIVAL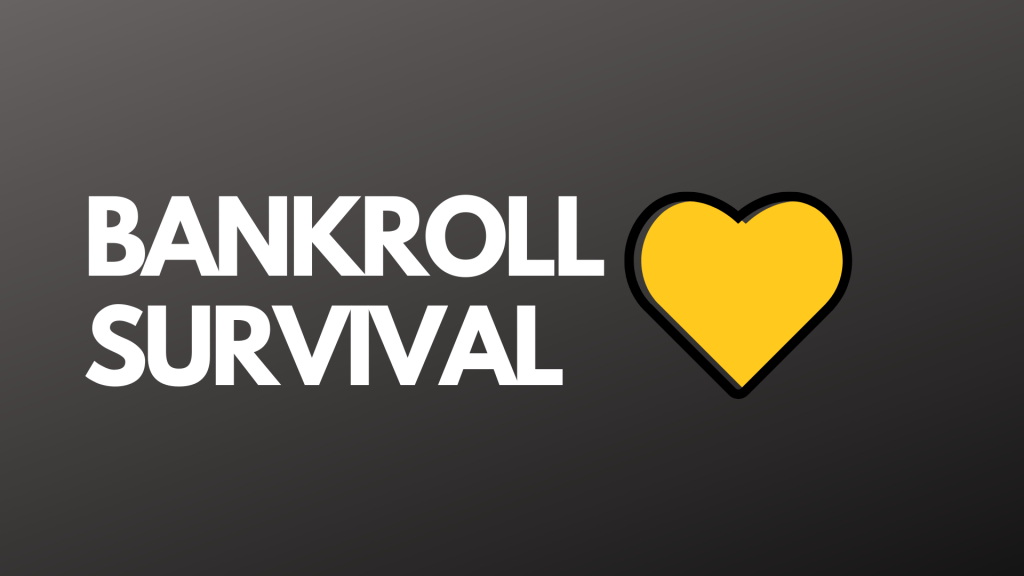 Upon receiving more money from a bonus, you essentially get a lifeline to your bankroll. If your original plan was to play with $100 and now have $200 to invest with, you can now play a bit safer and try money management correctly.
Naturally, with a low balance, most people would try to invest a little bit more risky. Seeing the impossible in growing a bankroll from a low balance can often be a risk moment.
With that extra amount of cash that a bonus offers you, it can often be a moment of relief and the awakening of a plan to create something special.
---
CONS
1. WAGER REQUIREMENTS
This is probably the most boring part about welcome offers from the casinos and sportsbooks.
Both casinos and sportsbooks have wager requirements applied to their welcome offers. It happens that they don't, but it's not equally common.
The reason for this is simple. They won't give you the bonuses for free. There is always a catch.
A wager requriement is as it says, a requirement that you need to comply with in order to be able to withdraw your deposited amount, and hopefully winnings, when your journey has come to an end.
Casinos tend to have a higher wager requirement than sportsbooks as it's a bit easier to wager on casinos.
Casinos usually have a wager requirement of 25 times your bonus amount. This means that you have to spend your bonus amount 25 times before you can withdraw your winnings. Usually you only have to wager the bonus amount, but sometimes you have to wager the entire balance.
If you deposited $100 and received an additional $100, you now have $200. The wager requirement would then be $100 x 25 which means that you have to spend $2500 before you can withdraw your winnings. If you were unlucky and had to wager your entire balance, you'd end up spending a total of $5000 before being able to withdraw.
This sucks big time, I know.
But it's definitely possible and has happened more than once I can assure you.
If you're more into Sports Betting like me, you will also receive a better wager requirement. Usually it's between 5-15 times the balance but I'd say that the standard, from my own experience, is between 5-10 times.
Always make sure you know this before accepting a bonus from a casino or a sports bookie.
And also.
Read the terms and conditions!
2. TERMS AND CONDITIONS
The terms and conditions from these companies is not the funniest reading. You will find endless of rules and stuff that you simply have to comply with before you'd be able to play and withdraw.
The standard rules are that you are the only one allowed to bet on your account. That also means that you cannot, even though there are ways, create an account if you live at home with your family, share the same adress or IP-adress with a family member or simply share the same name.
However, this doesn't mean that you and your brother can't have an account at the same site. It's possible. You just can't share the same IP-adress or home adress for that matter.
There's also conditions that say that you need to withdraw the balance to your own name and bank account and that you also have to withdraw the balance with the same deposit method. This is to prevent fraudulent behavior and to comply with anti-money laundering.
On top of all these things, you will find rules that tell you at what minimum odds you're allowed to bet with a bonus, what type of slot games you can play and not, which games that adds to the wager requirement(table games, poker, slots) and how much money you are allowed to spend on each "spin".
Oh yeah.. about withdrawals.
Don't forget about the verification process that the casinos and sportsbooks has to comply with due to regulations.
Make sure you have your ID with you, your bank statement(for proof of deposit method) and a proof of adress. If you're lucky, they'll only ask you for that.
There's tons of rules. Casinos usually has more of them but sportsbooks has some insane rules as well.
Make sure you always read the terms and conditions!
3. DIFFERENT LIMITS
As that wasn't enough, you also need to understand that there is some limits that exists as well when it comes to a bonus.
It's very normal that a bonus has a time limit for you to complete the wager. This is different from different casinos and sportsbooks but I've seen everything from 24 hours to 60 days. I'd say that the normal time limit is around 14 – 30 days depending on what type of bonus.
You don't want to be the guy who ends up completing his wager requirement only to realize you did it a day later than required and have to chat with the customer support hoping that they will help you. They usually won't.
There's also limits regarding how much you can bet on each match, game or slot.
At the casinos we have the normal $4-5 per spin, which of course already is a lot. It's not too fun though if you have a big balance or a big wager requirement.
At the sportsbook, you typically don't see a maxbet requirement, however you can these requirements if you accept a bonus offer that involves a risk-free bet. I've seen everything from $10 to $200 in risk-free bets.
As stated a bunch of times already…
Read the terms and conditions!
---
I hope you found this quick, easy and short guide useful.
You don't want to be that guy who enters a gambling website, signs up and deposit money only to not being able to withdraw your winnings.
It happens every day almost and the awareness really needs to be spread.
Categories
GUIDES